Innovative data organization
With its unique organization, Euro-Vote does not have your personal data at any time, in order to guarantee the highest security and the most complete anonymity.
More info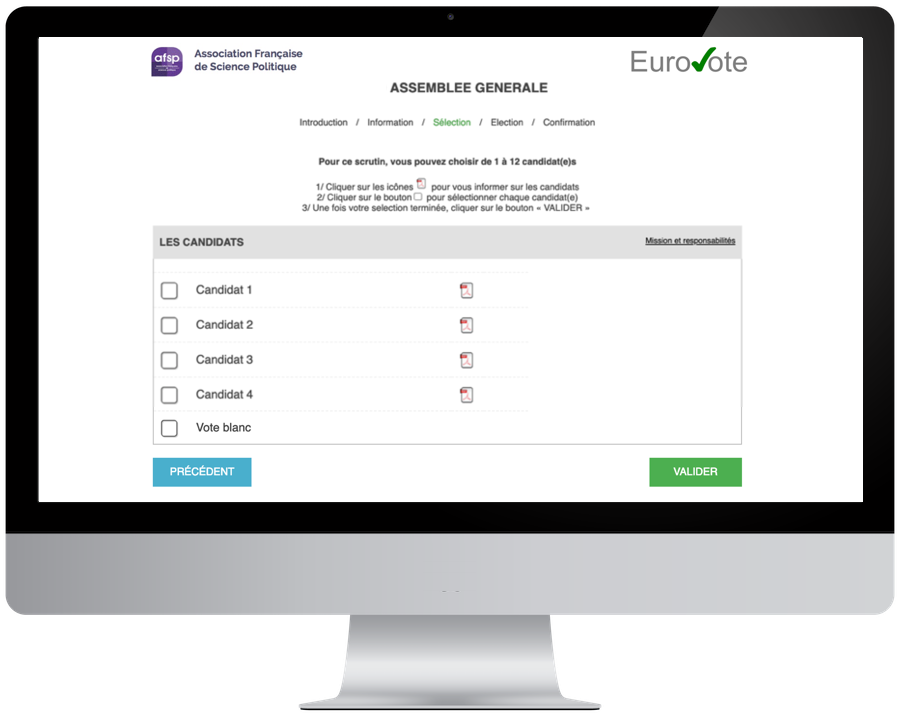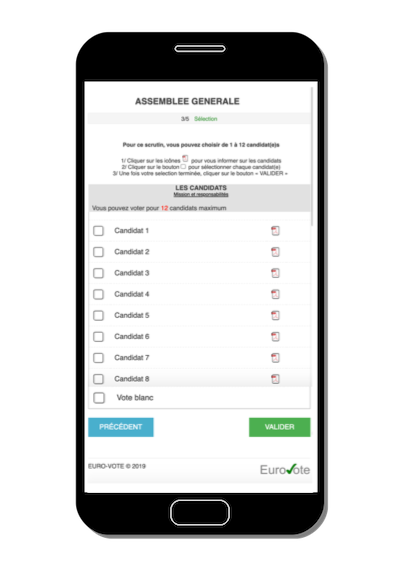 Trusted Digital Third-Party
An organization to ensure reliability and safety
AUTHENTICATION
Voting security and integrity ensured by electronic access keys.
TRANSPARENCY
Procedures and advanced tools of control.
NON-TRACEABILITY
Secure transaction.
ANONYMITY
Segregation of votes and voters data.
INTEGRITY
Data security and continuity of systems hosted in Europe.
DESTRUCTION
All data are destroyed after completion.
Economies
Euro-Vote voting solution reduces, from the first year, direct, indirect and hidden cost.
More info